Physical Therapy
---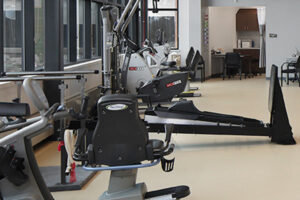 At PRO Physical Therapy and Hand Center of Wausau, we provide a wide range of physical therapy programs. We work closely with your physician to develop individualized treatment plans that help you function independently, decrease pain and to help you achieve the best possible results quickly and safely.
What is physical therapy?
Physical therapy focuses on the evaluation, management and prevention of movement disorders. Physical therapy helps treat health problems from injury, disease, overuse of muscles or tendons and pain or loss of a body part.
Physical therapy can provide treatment and education for any of the following:
Acute Pain Conditions – tendonitis, bursitis, muscle strains, ligament sprains.
Chronic Pain Conditions– osteoarthritis, fibromyalgia, rheumatoid arthritis, osteoporosis.
Spinal Disorders – degenerative disc disease, scoliosis, spondylosis, disc herniation, laminectomies, fusions and other neck, back, and sacral injuries.
Sports Injuries – ACL/MCL/LCL reconstruction, meniscal tears, patella-femoral pain, rotator cuff repair, shoulder dislocation, shoulder separations, ankle injuries and many more.
Joint Replacement – shoulder, hip, knee.
Workers Compensation Claims
---