PRO Physical Therapy and Hand Center
---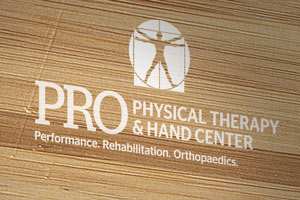 At PRO Physical Therapy & Hand Center, you will receive the best, most dedicated and experienced team of licensed Physical and Occupational Therapists in the region. Featuring advanced, state-of-the-art technology and unsurpassed patient care, we're committed to making sure you get back into the lifestyle you live. From young athletes to middle-aged weekend warriors to active seniors and more, PRO Physical Therapy & Hand Center is dedicated to providing the very best in physical and occupational therapy services as well as comprehensive injury prevention and more. Our physical and occupational therapy focus offers a broad and deep range of experience and dedication to our patients. We provide a wide selection of physical/occupational therapy programming.
---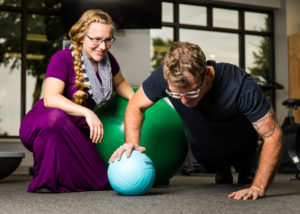 WE WANT TO GET YOU BACK IN THE GAME! Your goals are important to us. In order to achieve your goals and for treatment to be effective, it is crucial to maintain consistent and continuous treatments. Our primary goal is helping you succeed and get back in the game of life. Physical and Occupational Therapy works through consistent attendance and doing your homework, including your home exercise program. Building strength and endurance often requires more time and effort than what is done in the formal sessions with your physical or occupational therapist. If you have questions about your treatment, ask. The more you communicate with your therapist, the more invested you will be in your treatment plan. Your treatment success requires a team effort and you are the most important member of our team!
---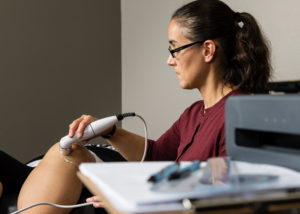 What We Treat
Our physical and occupational therapists treat a broad range of orthopedic conditions. Though we specialize in post-surgical rehab, our therapists have extensive training in pre-surgical and non-operative conditions. Below is a list of some of the conditions we excel in treating:
Cancer Rehabilitation: Recovery from generalized weakness, functional limitations, and cancer-related fatigue related to a cancer diagnosis or treatment.

Custom Splinting for the Hand

Dizziness and Balance Rehabilitation: Including BPPV, increased fall risk, and gait abnormalities.

Foot and Ankle and Lower Extremity Rehabilitation: Recovery from injury, illness, surgery or disease affecting the hip, knee, ankle and foot.

Hand and Upper Extremity Rehabilitation: Recovery from injury, illness, surgery, or disease affecting the hand, wrist, elbow and shoulder.

Lymphedema: Specialized care for the management of swelling conditions.

Orthopedics: Recovery from orthopedic problems related to the spine and extremities.

Pelvic Floor Disorders: Advanced training and expertise in providing physical therapy for pelvic floor disorders including; pelvic floor dysfunction, urinary incontinence for women and men, and pelvic pain.

Pre- and Post-Natal Services

Scar Management

Spine Physical Therapy: Recovery from spinal diagnosis including: neck pain, headaches, back pain, scoliosis, disc disease and spinal surgery.

Sports Performance Training

Sports Rehabilitation: Sport specific rehabilitation for the competitive and recreational athlete.

Total Joint Rehabilitation: Recovery from partial or total shoulder, hip or knee surgery.

Temporal Mandibular Dysfunction (TMD/TMJ): Recovery from TMJ pain and dysfunction.

Work Related Injury Recovery: Rehabilitation following injuries sustained while working and work specific strengthening.
---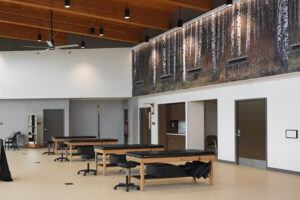 How We Treat
Our philosophy is simple, to make each patient feel better each visit. We strive to individualize each treatment session, modifying each exercise as needed, to enable the patient to achieve the highest functional outcome possible while minimizing /eliminating pain. Our therapists have worked with our physicians extensively to create rehab-specific protocols for each surgical procedure performed. This way you and your physician know with confidence that we're treating within each physician's preferences to maximize your successful recovery.
---