Occupational Therapy
---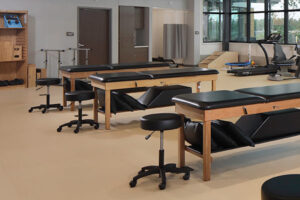 At PRO Physical Therapy and Hand Center of Wausau, our compassionate and experienced occupational therapists help you function independently. Occupational therapy gets you back to work and to your activities of daily living as quickly and safely as possible.
How Will Occupational Therapy Benefit Me?
Occupational therapy can help if you have conditions that impair you physically, developmentally or emotionally and make it difficult to take care of yourself or engage in your day-to-day activities. With adaptive equipment, occupational therapy can improve function so you can have an independent, productive and satisfying life.
Our rehabilitation services help with:
Cognitive skills
Daily living skills
Motor skills
Social skills
Strength building and movement of the hands and upper extremities
Techniques for performing routine tasks in modified ways
---